Bioengineering Autumn School 2023
Hosted by MIBE doctoral education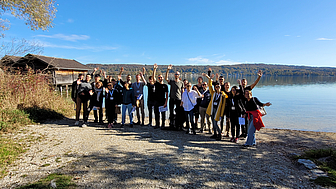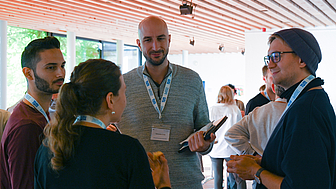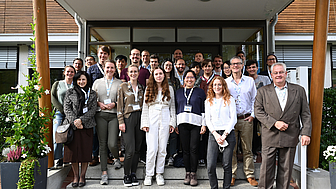 Impressions from the Summer School 2022. Images: Carolin Lerch / TUM
October 04-06 2023 | Der Postwirt | Kipfenberg, Altmühltal
This three-day event brings together doctoral candidates from various disciplines in the beautiful area of the Altmühltal. Besides exciting talks by speakers from research, start-ups, and industry, the program contains poster sessions, a workshop to support the writing process of the doctoral thesis, and plenty of opportunities for networking and team building. On the last day of the workshop, we are planning a trip to Erlangen to visit the production facilities at Siemens Healthineers and the MedMuseum. This year, a bus will pick us up at Garching Forschungszentrum on the 4th and drop us off there again on the 6th.
Preliminary Program
Departure: Wednesday, October 04th 2023, 8:45 am, Garching Forschungszentrum
Check-in at the venue: Wednesday, October 04th 2023, 10:00 am
Start of program: Wednesday, October 04th 2023, 11:00 am
End of program: Friday, October 06th 2023, 3:00 pm
Arrival: Friday, October 06th 2023, 5:00 pm, Garching Forschungszentrum
Confirmed Speakers:
Prof. Dr. Kristen Kozielski (Professur für Neuroengineering Materials TUM School of Computation, Information and Technology)
Prof. Dr. Reinhard Kienberger (Lehrstuhl für Laser- und Röntgenphysik TUM School of Natural Sciences)
Prof. Dr. Thomas Bortfeld (Chief of Physics Division, Andres Soriano Professor of Radiation Oncology, Massachusetts General Hospital)
Benjamin Stöcklein (Head of International Services, MEDICAL VALLEY EMN E.V.)
Dr. York Hämisch (External Research Coordination, Varex Imaging)
Dr. Klaus Wagenbauer (Founder & CEO, Plectonic Biotech GmbH)
Marius Neugschwender (CTO, Noxon GmbH)
Workshop:
This year you can choose between two workshops conducted by Dr. Kerstin Minnich (SCIENCE WRITING). You can vote during the registration process. The workshop with the most votes will take place on the afternoon of October 5th.
Information on the workshop topics:
Overcoming writer`s blocks
Most authors experience procrastination or even writer's blocks at some point in the writing process, especially when writing about complex studies e.g. in a scientific paper or dissertation.
In this workshop, you will have the opportunity to reflect on your individual writing strategies and to get to know methods which support you in writing efficiently and with ease.
In addition, we will explore the topic "writing routine" and look for ways to establish regular writing in everyday life.
Planning of a scientific manuscript
Planning the structure of a scientific manuscript can be challenging, and especially less experienced authors often struggle with how and where to start planning.
In this workshop we will cover structure conventions and important structure elements. In this context, we will focus on how to develop a structure from the research question, and you will have the opportunity to reflect and specify your individual research questions. Furthermore, we will address methods that support you during the planning phase of the writing process.
Teaching methods in both workshops:
Presentation of theoretical background, writing exercises, group exercises, self-reflection.
The detailed schedule will be emailed to registered participants before the event.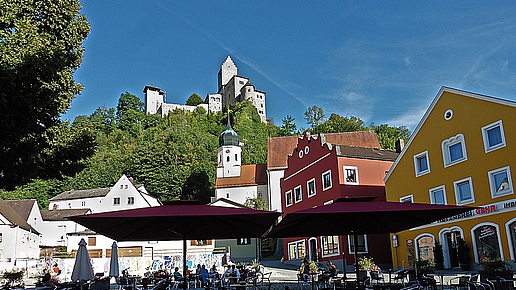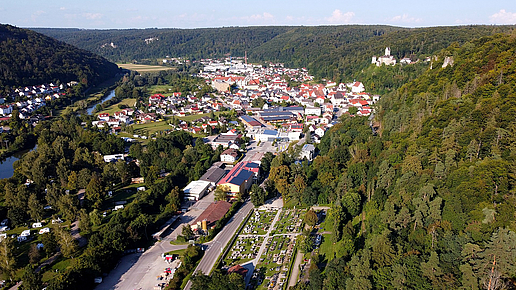 Images: © Heinrich Stürzl, Archaecopteryx / Wikimedia Commons
Located in Kipfenberg close to the beautiful river Altmühl and surrounded by nature, the Postwirt provides a perfect atmosphere for focused and successful work.
Participation & Registration
Participation is free of charge for GRK2274 doctoral candidates and doctoral candidates affiliated with MIBE. This includes accommodation, regular meals (including one drink per meal) and workshop costs.
If you would like to participate and are wondering if you are eligible for free participation, please get in touch with us at docedu@bioengineering.tum.de.
To register, please use the form at the bottom of the page.

Recognition in TUM-GS qualification program
Participation in the Autumn School can be counted towards subject-specific qualification in the TUM-GS qualification program for doctoral candidates.

Registration form for doctoral candidates
Registration Deadline: September 10th 2023
Please note that registration is binding and follows the principle first come fist serve. Additional priority will be given if you have not attended a previous autumn school.