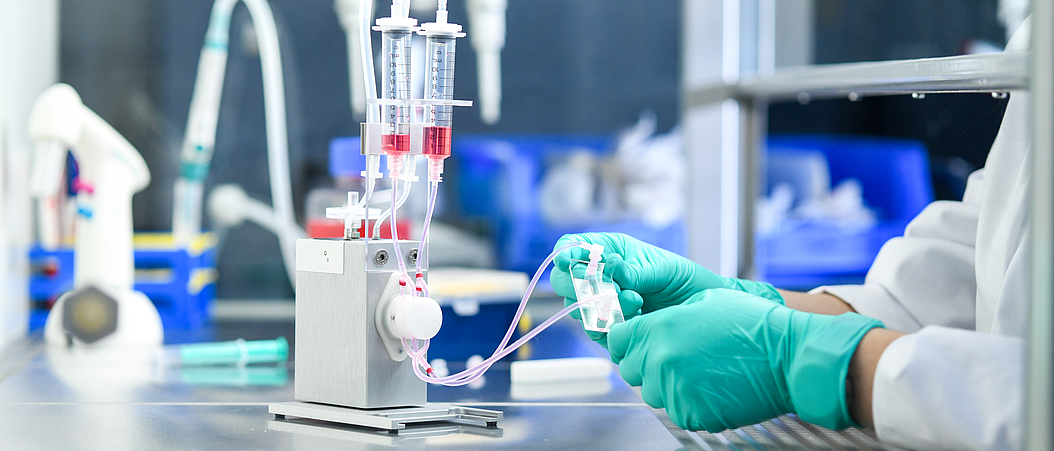 Research
Research at the Munich School of BioEngineering (MSB) covers a broad field of research at the interface between medicine, the natural and engineering sciences. It can be devided into four main research areas.


Modern imaging techniques are required to enable precise diagnostics and to be as harmless as possible for the patient at the same time. At the MSB, numerous researchers work towards this goal: they refine established diagnostic procedures, exploit further physical processes for novel medical imaging and microscopy methods and concepts, and optimize current methods for different medical purposes.


Scientists at MSB approach the study of biomolecules from a variety of perspectives: they investigate the structures and properties of biomolecules produced by living organism, use DNA as building material for nano-sized structures and machines, develop modified molecular structures that allow them to monitor cellular processes or explore the mechanisms behind basic properties of living organisms.


MSB researchers study the microscopic origins of physical properties of biological cells and tissues – such as elasticity, lubrication or the ability to withstand mechanical load. They apply their findings for the development of medical treatments or in prosthetics. In addition to that, MSB researchers work on robots that can reproduce particular human properties such as sensitivity to touch.


Various technologies are investigated at MSB with the aim of developing diagnosis and treatment of diseases and improving the quality of life for people with disabilities. These include devices for point of care diagnostics, computer technologies for the interpretation of medical images or as support for surgeons as well as cochlear implants that allow deaf people to hear.